How Can I Create Digital Art - With the rise of digital technologies, an increasing number of artists are using digital tools to create stunning artwork. From digital painting to graphic design, there are a wide range of techniques and tools available for creating digital art. In this post, we'll explore some tips and ideas for creating beautiful digital art.
Learn to Use Procreate
Procreate is one of the most popular digital art tools on the market, and for good reason. This powerful app offers a range of brushes, tools, and features that can help you create stunning artwork. Some tips for using Procreate include:
Experiment with different brushes and settings to find the right tools for your style and technique.
Take advantage of Procreate's layers feature to build up your artwork in stages.
Use the app's transform and warp tools to adjust the composition and perspective of your art.
Take advantage of Procreate's color and texture tools to add depth and realism to your artwork.
Tutorial on How to Make Digital Art
If you're new to digital art, it can be helpful to follow a tutorial to get started. There are many great resources available online, including YouTube videos and step-by-step guides. Some tips for following a digital art tutorial include:
Choose a tutorial that suits your level of experience and area of interest.
Follow the tutorial step-by-step to get a feel for the digital tools and techniques involved.
Experiment with the tools and techniques to create your own unique artwork.
Share your results with the tutorial creator and other online communities to get feedback and support.
Create a Colorful Fantasy Digital Painting in Photoshop
Photoshop is another popular tool for digital art, offering a range of features and capabilities for creating stunning artwork. If you're interested in creating a colorful fantasy digital painting, here are some tips to get you started:
Start with a sketch or rough outline of your composition.
Use Photoshop's layers and brush tools to build up your artwork in stages.
Experiment with color and texture to create depth and interest in your painting.
Use Photoshop's filters and effects to add atmosphere and mood to your artwork.
Take advantage of online resources and tutorials to learn new techniques and improve your skills.
Computer Drawing Apps Free
If you're looking for a free drawing app for your computer, there are many great options available. Some of the best free drawing apps include: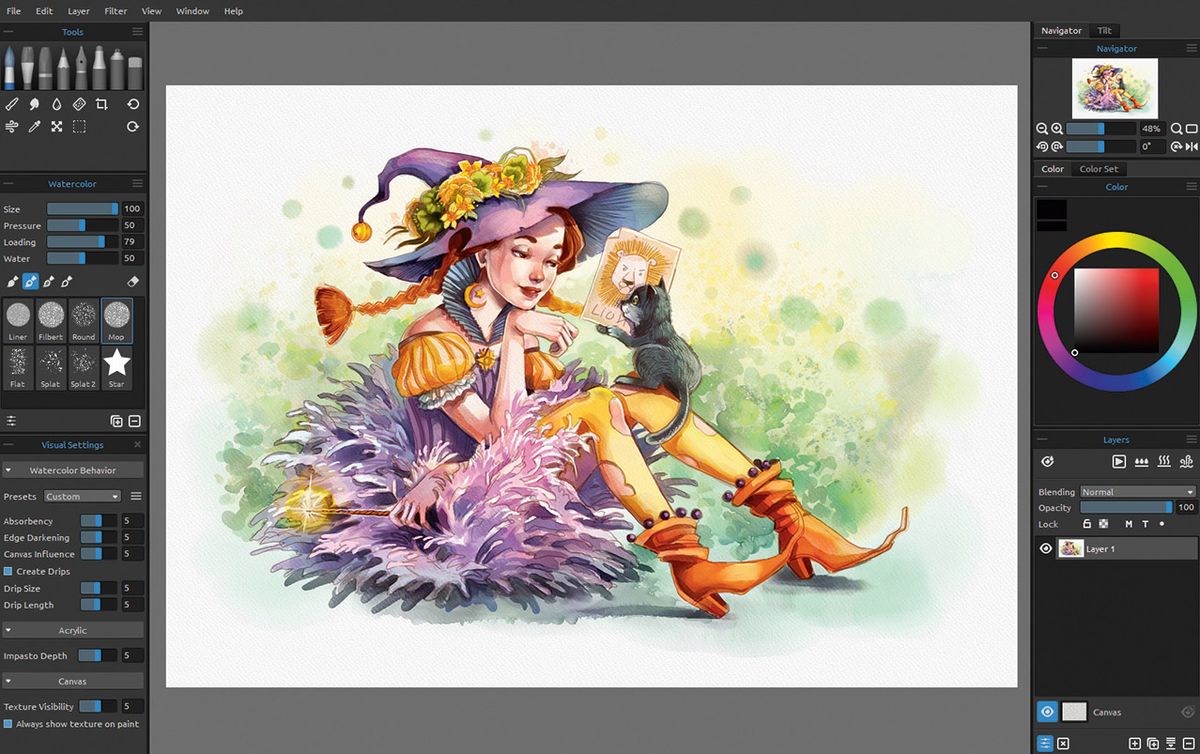 GIMP - a powerful and versatile image editing tool.
Inkscape - a vector graphics editor that is great for creating logos and illustrations.
Krita - a digital painting program that offers a range of brushes and tools.
MediBang Paint - a free drawing and painting app that offers cloud-based collaboration features.
MyPaint - a simple and lightweight digital painting app with a focus on natural media effects.
Final Thoughts
Creating digital art is an exciting and rewarding creative pursuit. Whether you're a seasoned artist or just starting out, there are a range of tools and techniques available to help you create stunning artwork. By experimenting with different tools and styles, following tutorials, and seeking feedback and support from online communities, you can create digital art that is both beautiful and meaningful. So why not give it a try?
Read more articles about How Can I Create Digital Art